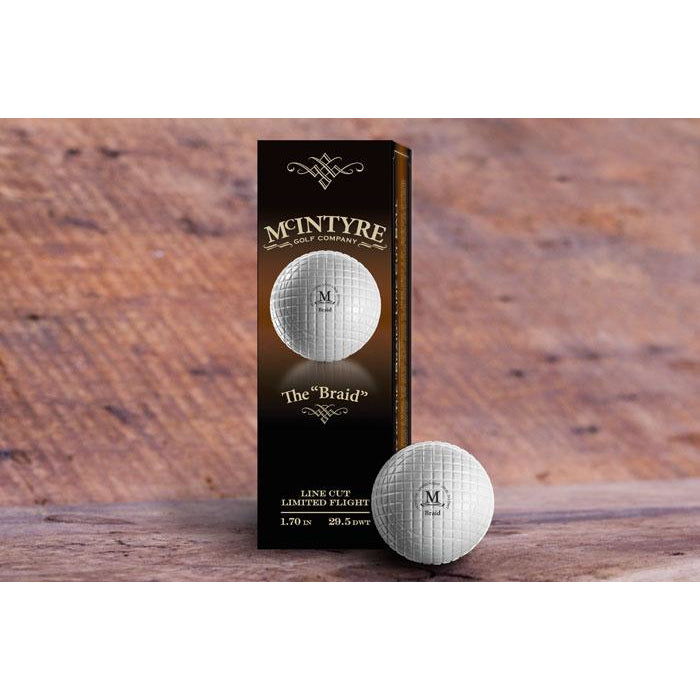 $22.00
$0.00
McIntyre - The "Braid" 3-Ball Sleeve
The "Braid" line cut, limited flight ball traces its history to 1848 when a St. Andrews student, Robert Paterson, melted discarded gutta from his worn shoe bottoms and rolled it into a golf ball. With a modern limited flight core interior which is remoulded into the 1880 line cut cover pattern,  the Braid offers improved durability and performance when compared to the classic gutta percha ball.
The Braid has been approved for play at the Wisconsin Gutty,  the reserve divisions at the NHC and Foxburg Championship and the CB MacDonald Championship.
If you would like the limited flight ball in the Bramble design it is available as well.  Place your order on the Vardon order site.
Specifications
Historical Period:

 
c. 1850 -1905
They look good but have not tried them yet
Will be used at reenactment in about a month. One will be used as a display.