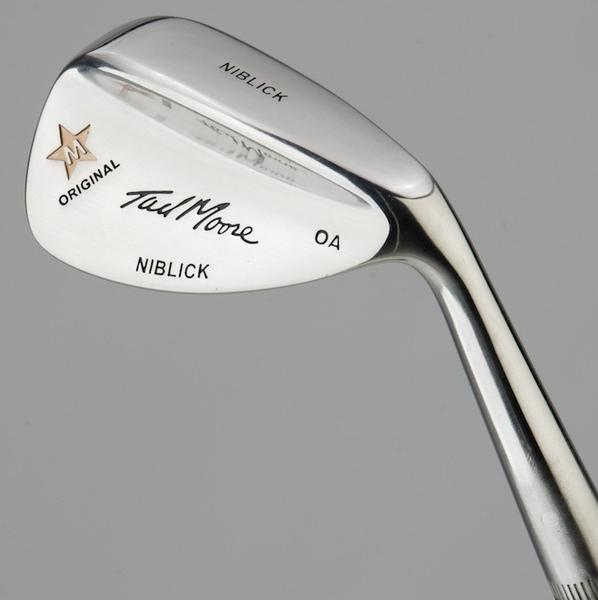 $299.00
$0.00
Tad Moore - Star OA Niblick hickory shafted golf iron 55 degrees
The Star OA Hickory Irons are made to a vintage design popular in the early thirties, and have more 'bounce' than the Tom Morris irons.
Tad's commitment to the highest standards led him to work with the world renowned Otey Crisman III to manufacture the heart of the club, its Hickory shaft.
Otey starts with the finest Hickory blanks and turns them to make a straight, strong, and playable shaft. The shafts then are taken and matched to the heads with modern adhesives and the old style pinned hosel to be sure the head and shaft are married together properly.
After finishing the shaft the leather grip is hand wrapped on to give you, the player, the classic feel of a leather grip. 
This individual hand manufacturing insures you the finest club available today.  At 55 degrees this is similar to a modern sand wedge. 
Approved for hickory tournament play by the SoHG.

The Star AO series are the irons of choice for former masters winner Sandy Lyle. Lyle was seen bringing his hickories to Augusta during his practice rounds which caught the eye of none other than tiger woods. You can read more about this great story in "The Scotsman's' article here.

| | |
| --- | --- |
| Loft | 55º |
| Lie | 64º |
| Length | 35.5" hickory shaft |