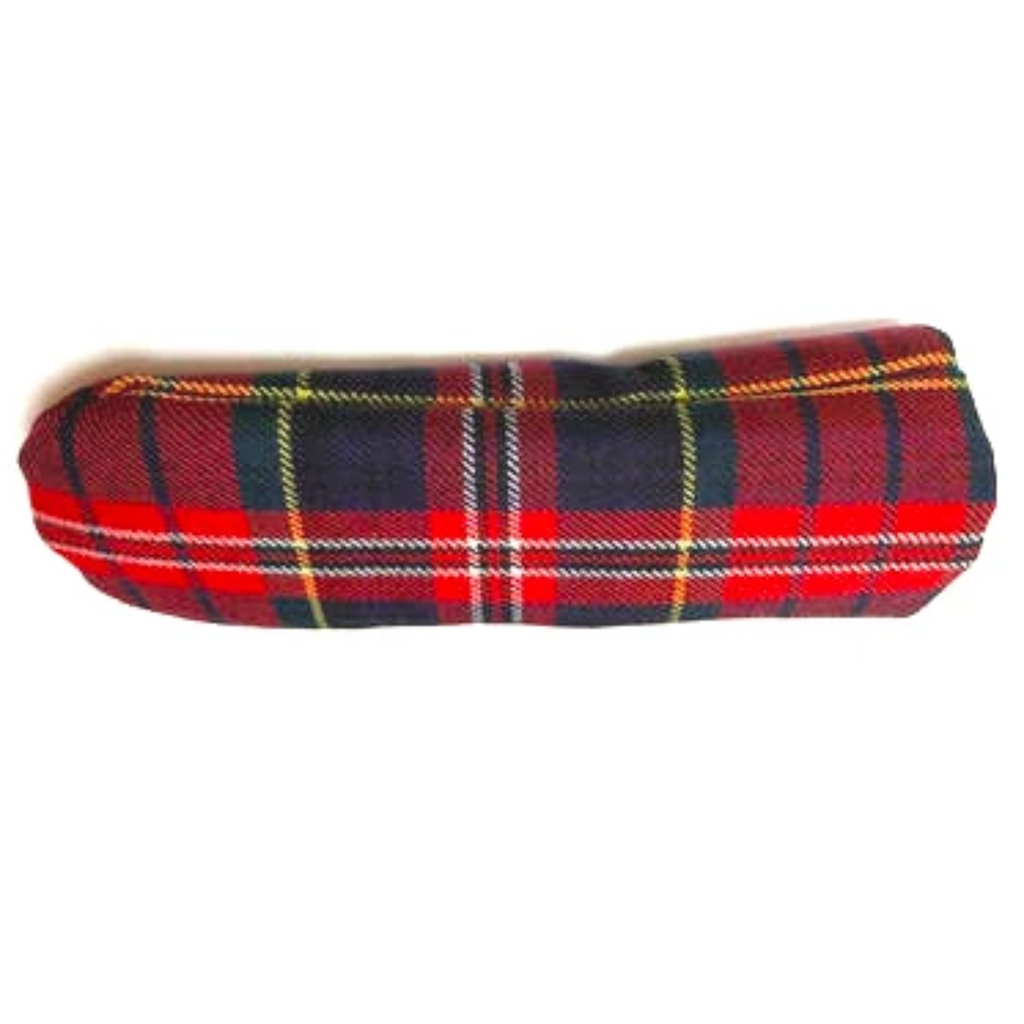 $40.00
$0.00
Scottish Woollen McPherson Clan Tartan Golf Head Cover
One our most colourful Scottish tartans which is hand sewn with genuine Scottish wool in the McPherson Clan Tartan. It is highlighted by white and gold thread which give the cover a nice symmetry.  Red and dark blue navy are the dominant colours. As with all of our covers the inner layer is lined with black felt for a soft and protective feel for your club.


- Including an elastic waist band which helps to keep the cover on your wood 
- Fits all hickory woods or modern fairway woods
- Hand-sewn in the USA
Nice work
My wife got me a putter from this platform, I loved it!! I have already ordered this amazing head cover!
Great work!
I appreciate how much work you guys have put into making this head cover, it is just fantastic. Great job!
Thank You
My husband really liked it, he has never had time to purchase a head cover, I am happy that he appreciated it. Thank you so much.
what a beauty
Soon am buying this for my son, having bought it, I believe it will be the best for him.
Great quality
This is the first time I am using a hand-sewn head cover and it is absolutely nice!!