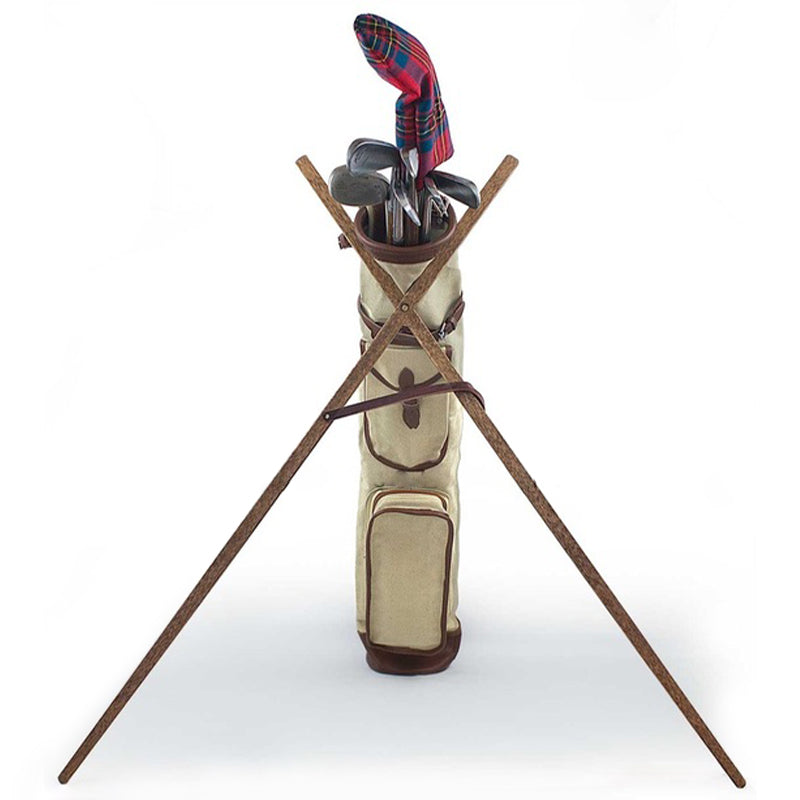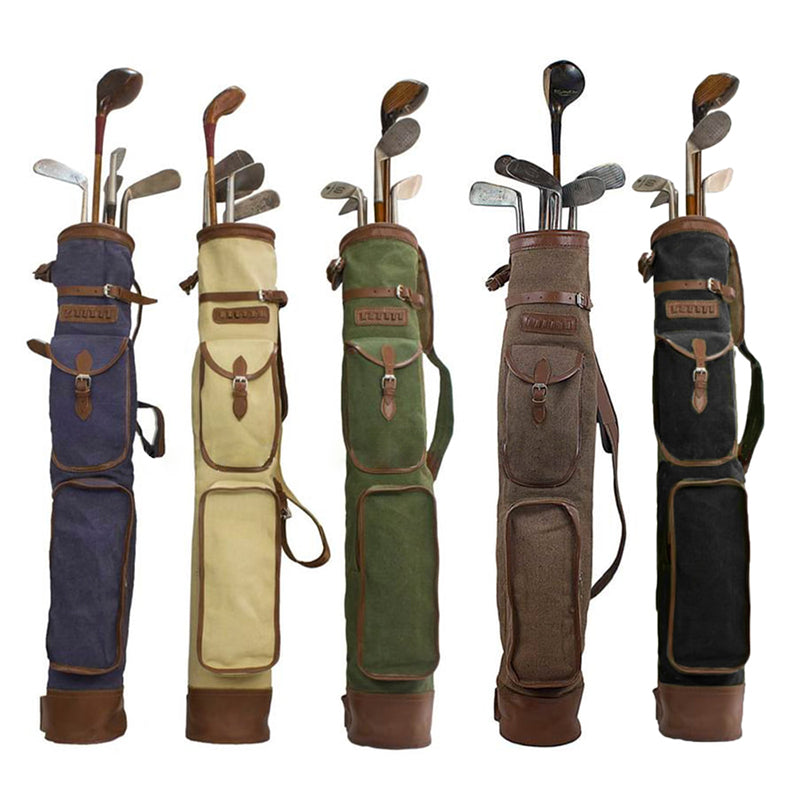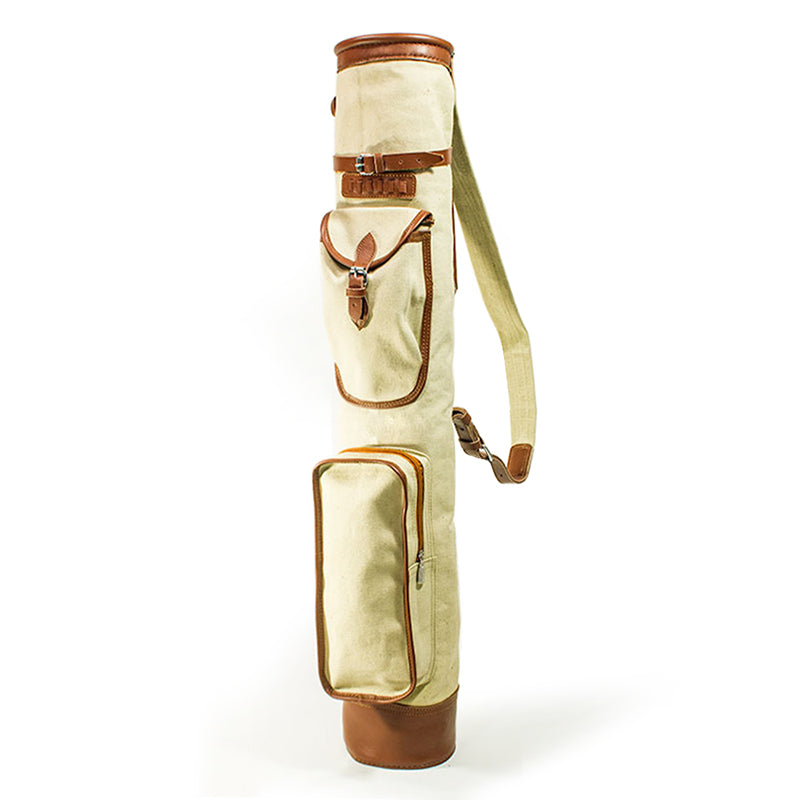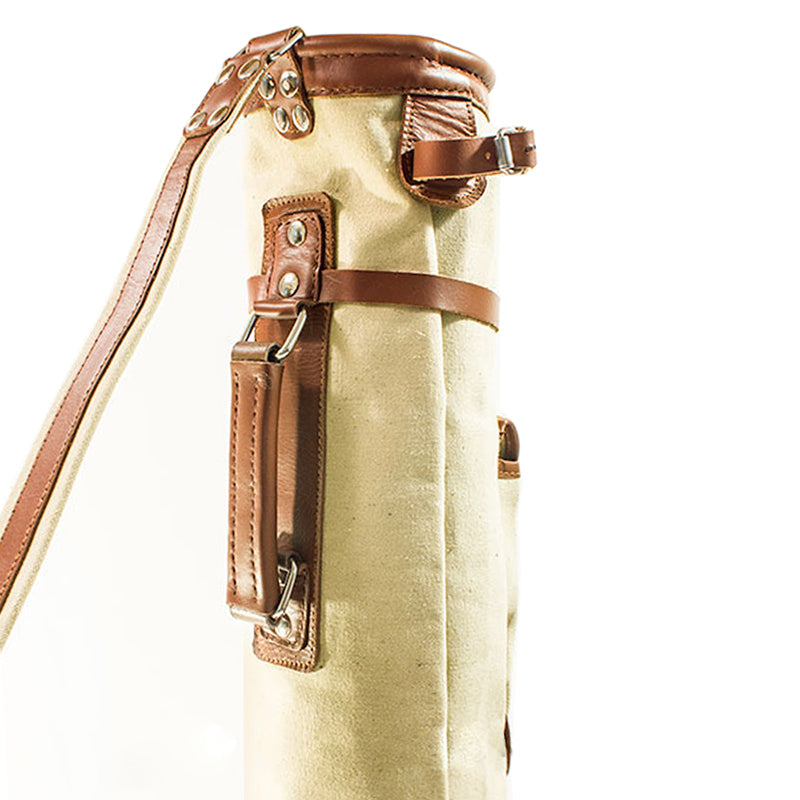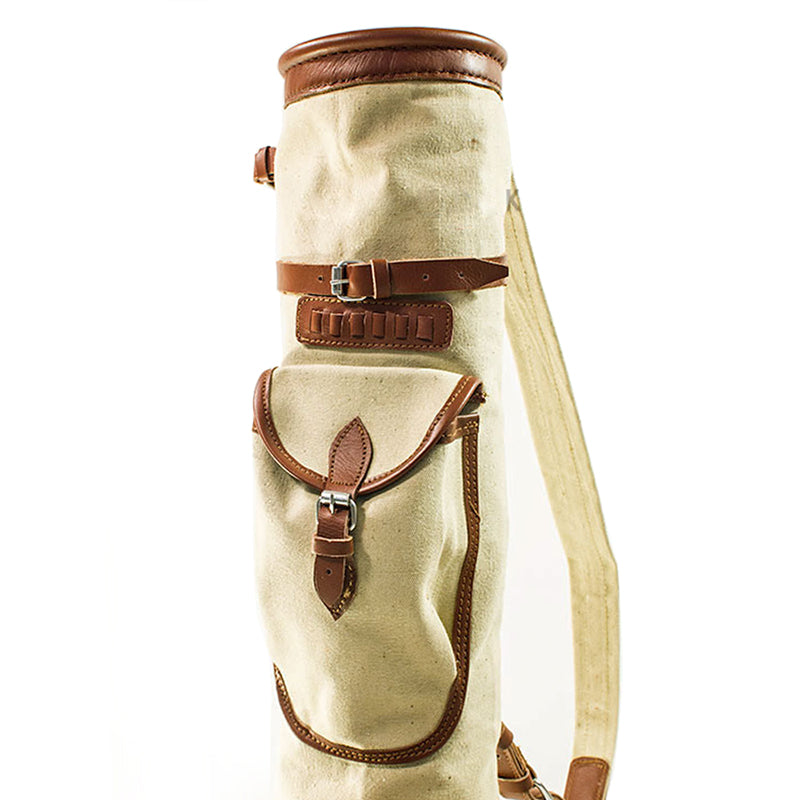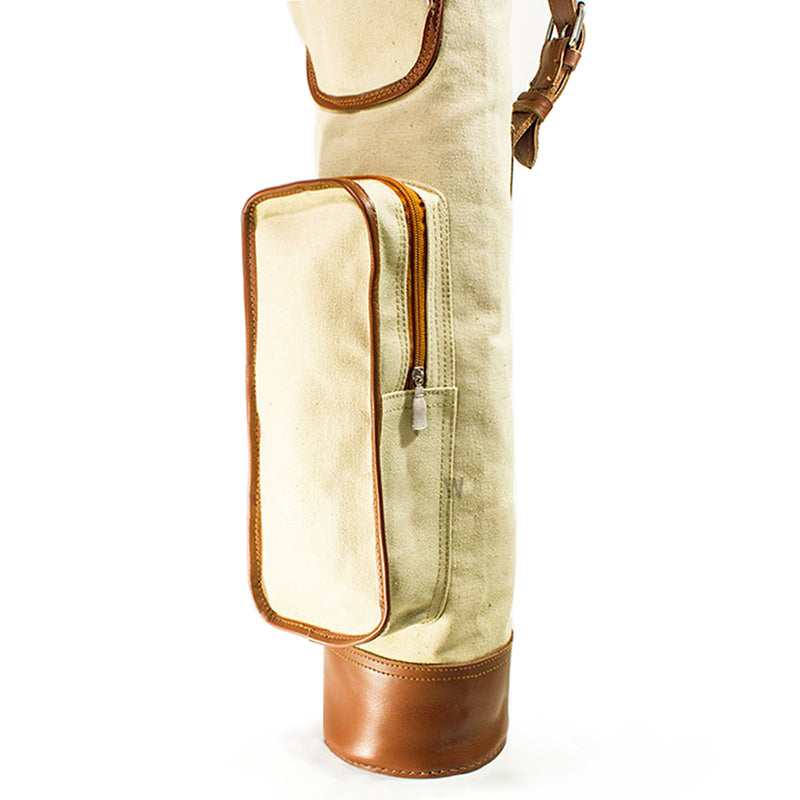 $245.00
$0.00
Vintage Pencil Bag with Stand
Vintage Pencil Bag with Stand is a 5"diameter golf bag with stand mechanism is based on the hickory era and made in the USA. Balls, gloves and tees can be carried in the two pockets, one is zippered and the other has a buckle closure.  

There is an umbrella holder and a strap to hold a sweater or jacket when not being worn. The bag is 34" long with two fiberglass stiffeners that keep the bags form upright.
It will carry up to 9 clubs and is made out of sturdy canvas and real leather. 
Colours include: Tan, Buffalo Brown, Tavern Green, and Lafayette Blue. 

Details:
 5" diameter

34" long including two fiberglass stiffeners

Weighs under 2 pounds

Sewn in tee holder
Strap for jacket or sweater

Umbrella holder

Lambswool lined shoulder strap.

4 color options

2 pockets