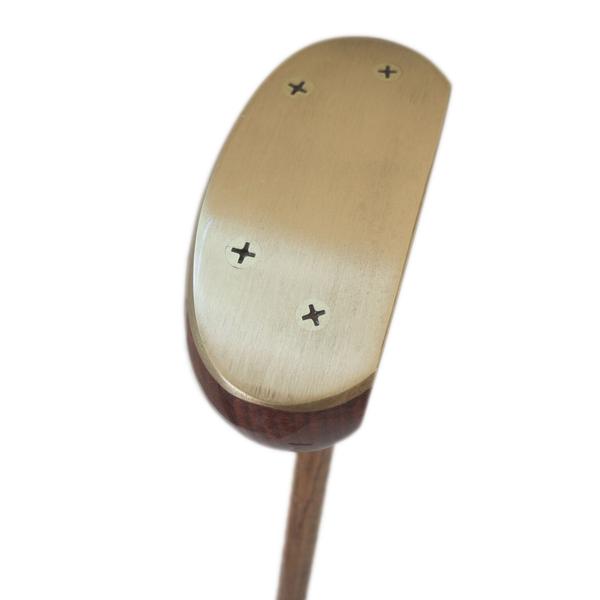 $349.00
$0.00
Tad Moore - The Links Wooden Mallet Hickory Shafted Golf Putter
The Links is a wooden mallet, standard lie and 4 degrees loft.
Classic period shape with a brass sole plate to give excellent weight distribution, balance point and GC in perfect position.
The hand crafted putter is made with the finest materials going through a rigorous quality checklist. Boasting a leather hand wrapped grip. 

Made in the USA and approved for play by the Society of Hickory Golfers.

lovely!
The leather hand is just good with my hands, I don't get problems with the grip, will be sticking with this putter for a long time!!
So Cool
This is just a piece of art, well crafted, and makes golfing more fun!!
Fine Grip
The grip on this putter is so cool, brings out the finest stroke!
Perfect
,For the past 2 weeks, I have been looking for a putter that makes me feel the play and part of a game. So I went through various reviews and this one attracted me most, indeed it brings out the feel I have ever wanted.
Boosts Confidence
The feel of this putter gives me confidence, I will buy others for my colleges in a few months.