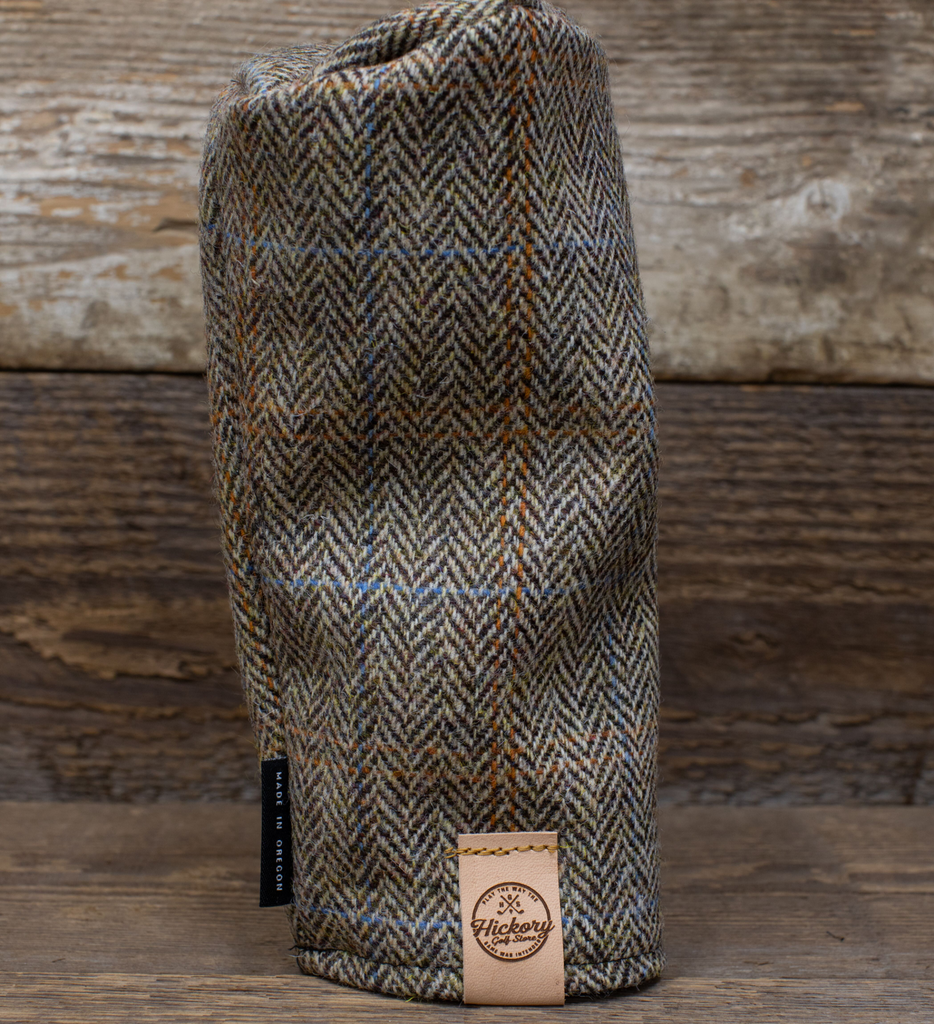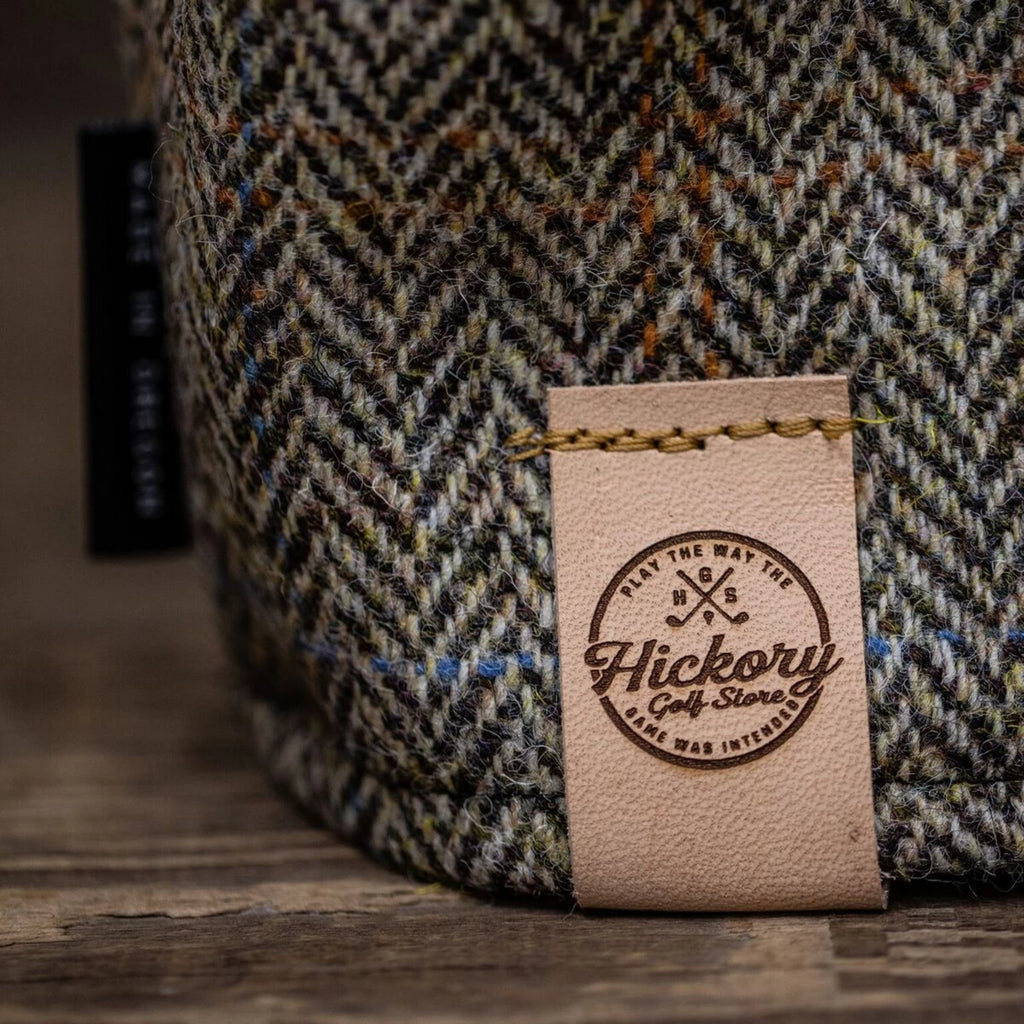 $75.00
$0.00
Seamus Golf - Driver/Fairway Wood Head Cover made from Glen Plaid Harris Tweed Wool
The Harris Tweed Glen Plaid Head Cover is made with the finest quality wool. The eye-catching tweed series is not only for Hickory clubs but we also offer a section for modern drivers. 
Hickory Golf Store are proud to introduce the finest quality woollen head covers on the market hand crafted by Seamus Golf in Oregon. Originating from Irish and Scottish tradition, the tweed series golf head covers are an ideal golfing gift. 
DRIVER
The Driver cover size is designed to fit most 460CC Drivers including the larger Ping drivers, and is even compatible to the older or recently released 400 & 420cc drivers. Dimensions are approximately 12 inches tall by 6 inches wide in diameter at the opening.
FAIRWAY
Size is approximately 10 inches tall, with an opening of 4.5 inches. The fairway cover fits all Hickory drivers and woods and also fits the modern fairway woods (3/4/5/7/9/11).


I appreciate
When it comes to hand-sewn head covers, I will always be a fan, I have always loved handmade kinds of stuff.
Liked it!!
My son bought me this head cover and I really like it, I have ordered some for my friends.
ABSOLUTELY AMAZING
I am sure you won't regret purchasing this putter, I got it for my dad on his 65th birthday and he really liked it.
Highly recommended
Very satisfied, it was worth purchasing